CHRONIQUE – Le sociologue Danny Trom publie un essai troublant sur la fin du judaïsme européen. Selon lui, l'antisémitisme musulman ne serait que l'un des aspects du problème. Mais Israël est-il vraiment la solution?
Danny Trom a une petite barbiche pointue, et un certain sens de la provocation. Le titre de son livre imagine avec aplomb: La France sans les Juifs.
«Je me suis inspiré de la phrase de Manuel Valls un an après l'attentat
de novembre 2015 contre l'Hyper Cacher: "Sans les Juifs, la France ne
serait plus la France".» Trom pense que Valls a raison – et il avait
raison. Et pourtant, l'auteur de ce livre fait comme si tout était déjà
plié. Certes, il y a les faits, déjà bien documentés, sur ce mouvement
d'émigration qui a surtout pris de l'ampleur depuis 2006, après l'assassinat d'Ilan Halimi.
Sur les 470.000 Juifs qui sont en France, déjà plus de 20.000 sont
partis en Israël, au Canada ou ailleurs. Pourtant, certains sont
revenus. «Ces abandons ne doivent pas nous faire minimiser ce qui se
passe, le choix de partir prévaut de plus en plus, même si le résultat
est décevant», maintient Danny Trom, qui est chargé de recherches à
l'École des hautes études en sciences sociales. On en connaît les
raisons. D'un côté, les Juifs doivent faire face au nouvel antisémitisme
d'origine musulmane et d'une partie des minorités postcoloniales qui
leur rendent la vie quotidienne impossible, de l'autre, ils ont trouvé
dans Israël un «plan B», qui offre une protection inconditionnelle.
»READ ALSO - The Jewish French in doubt
Événement
considérable, puisque, pendant trois mille ans, la demande de
protection des Juifs de la diaspora adressée aux États non-juifs a
connu, comme on sait, de grandes vicissitudes. La bienveillance des rois
se muant en persécution du jour au lendemain. Trom analyse très
finement cette «stratégie de survie», théorisée depuis longtemps dans la
littérature rabbinique et notamment dans le Livre d'Esther. «En
attendant le Messie, faute de mieux, il fallait la solution la moins
mauvaise possible. Et c'est donc Dieu lui-même qui a mis les Juifs sous
la protection de rois étrangers», nous dit Trom. À charge, pour les
Juifs, d'éviter les catastrophes. Mais à partir de la création d'Israël,
un nouvel État juif offre cette garantie mieux que tout autre.
«En Israël ce n'est pas l'individu
juif qui est visé mais l'État qui le protège, les Juifs ne se sentent
pas visés en tant que personne, mais au travers d'un État qui les
représente»Danny Trom, auteur de «La France sans les Juifs»
Dès lors, la question se pose pour les Français juifs de savoir à
quelle protection se vouer. Celle de la République ou celle du nouvel
État sioniste? Jusque dans les années 2000, le choix de la France
l'emporte. Mais depuis, un mouvement de sortie s'est enclenché. Trom
pense qu'il est irréversible. Pourtant, on peut s'étonner de ce choix
d'Israël, où le danger d'attentat n'est pas moindre. Mais cet argument
ne joue pas, estime l'auteur, car «en Israël ce n'est pas l'individu
juif qui est visé mais l'État qui le protège, les Juifs ne se sentent
pas visés en tant que personne, mais au travers d'un État qui les
représente». Certes, mais la fragilité juive dans l'histoire du monde
n'est-elle pas telle que même l'État israélien ne garantit rien? Dans
l'attente du Messie, il n'y a, en effet, que des solutions imparfaites.
Et l'aléa tragique ne saurait être aboli par la création d'un État laïc,
renié d'ailleurs, rappelle Trom, par nombre de rabbins, qui ne voient
dans le Talmud rien qui puisse le justifier.
Dans l'histoire juive, la terre française n'est pas le plus mauvais asile
Raymond
Aron disait qu'Israël ne résolvait pas, loin de là, «le problème juif»,
et il avait raison. Ce livre examine subtilement l'évolution du
sentiment d'Aron à l'égard d'Israël, jugé malgré tout nécessaire, au
nom, estime Trom, d'un «besoin archaïque de protection», qu'Aron a
ressenti quand Israël a failli être rayé de la carte en 1967. Mais Aron
est resté un Français de stricte allégeance. Les Juifs français
aujourd'hui pourront méditer, comme nous y invite Trom, et comme le
savait Aron, que dans l'histoire juive, la terre française n'est pas le
plus mauvais asile. Car la France n'est pas seulement fille aînée de
l'Église, mais première tutelle du judaïsme occidental, dès le Ist siècle après J.-C., avec les premières installations. Cette longue cohabitation connaîtra deux ruptures brutales.
The
première est oubliée, et le livre de Danny Trom ne l'évoque d'ailleurs
pas. En 1394, Charles VI le Fol chasse massivement les Juifs du royaume
de France. Immense choc qui produit une migration vers l'Europe
orientale. La deuxième rupture est celle de 1940. Entre ces deux
«révocations de l'édit de Nantes», pour reprendre un autre reniement
confessionnel bien connu de notre histoire nationale, les choses se
passent assez bien, voire très bien. La période postrévolutionnaire et
napoléonienne ouvre sur une saga d'exceptionnelle réussite pour les
Juifs français. «Les Juifs ont été un opérateur dans le processus
d'autodéfinition de la France républicaine depuis la Révolution
française», écrit l'auteur. Même l'affaire Dreyfus n'entame pas la
confiance dans la France assimilatrice.
L'ardeur des musulmans radicaux pour
chasser les Juifs français converge avec les intérêts d'Israël, qui a
besoin d'hommes, et incite au grand départ
La déchirure de 1940 arrive en revanche sans prévenir, ou presque.
Mais elle n'efface pas, en tout cas pas tout de suite, le lien organique
multiséculaire: «Le fait juif est doublement interne à la France»,
explique l'auteur. Il l'est «sur le mode théologico-politique», par la
filiation du christianisme et du judaïsme, et la proximité entre le
modèle du roi David et celui du roi de France ; et «sur le mode
empirique» par une histoire qui remonte à presque deux mille ans.
«L'islam, quant à lui, est doublement extérieur à la France: il n'est
pas impliqué dans la structure de l'Alliance et sa présence dans
l'Hexagone est toute récente», observe-t-il. Les musulmans radicaux
n'ont donc aucun titre moral, bien sûr, mais historique aussi, pour
chasser les premiers. Mais leur ardeur à le faire converge avec les
intérêts d'Israël, qui a besoin d'hommes, et incite au grand départ,
comme l'a d'ailleurs suggéré, avec sa finesse habituelle, Benyamin
Nétanyahou après les attentats de 2015.
»READ ALSO - Ce que dit vraiment l'islam sur les Juifs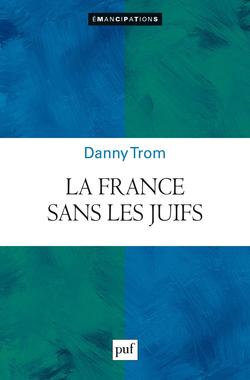 Mais selon Dany Trom, il y a un autre encouragement à partir. Il ne
viendrait pas de l'islam mais de la nouvelle éthique pénitentielle qui
règne en Europe. Une philosophie victimaire, fondée sur le refus des
frontières, l'idéologie inclusive de l'accueil inconditionnel. À l'aune
de cette mue irénique, l'État d'Israël, qui humilie les Palestiniens, ne
peut apparaître que comme obscène et archaïque. L'Européen est devenu
cosmopolite et pacifiste, l'Israélien est devenu un nationaliste
décomplexé. Cela entraîne-t-il pour autant les Européens – et donc les
Français – à souhaiter la sortie définitive des Juifs d'Europe, parce
qu'ils incarneraient les scories d'un rapport violent à l'Histoire dont
ils ne veulent plus entendre parler? La thèse est séduisante, mais elle
est unilatérale. On ne peut pas réduire le projet européen à une
idéologie postnationale. Le vote populiste est en train de lui faire du
bien de ce point de vue. Peu à peu, les proeuropéens reviennent à une
philosophie de l'Histoire bien plus classique. Celle de sa survie
politique dans un monde de géants capricieux. De ce point de vue, les
Français juifs ne sont pas seulement bienvenus, ils sont absolument
nécessaires.
Charles Jaigu
Grand reporter at Le Figaro Magazine and columnist at Le Figaro