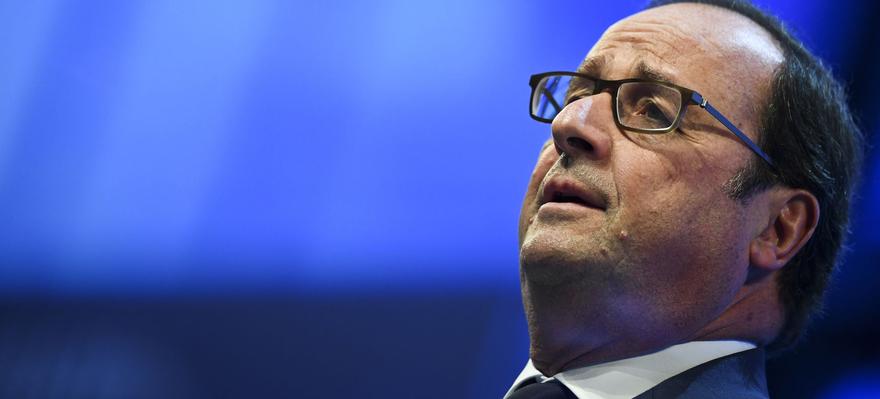 POLITICAL SCAN - The former President of the Republic praised the creation of the State Secretariat for Victim Support set up after the 2015 attacks. His suppression, announced by Emmanuel Macron last summer, still gives rise to criticism. .
The creation of a state secretariat to assist victims less than three months after the Paris attacks of November 13, 2015 was perceived as a strong gesture of François Hollande. Eventually, the device will have had a short life. Arrived at the Elysee, Emmanuel Macron chose not to drive him back. Invited on France 2 Sunday, the former head of state was keen to defend the creation of this government portfolio. "We had to be able to coordinate, welcome, inform and then change a number of procedures," he said. in the show Strongly Sunday where he was invited to promote the book of the journalist and survivor of the Bataclan, Caroline Langlade, of which he signed the preface.
For François Hollande, the State Secretariat for Victim Support also provided "physical care where necessary and psychological care. Even when one has not been hurt in one's flesh, one is in one's brain, in one's mind. It was therefore legitimate that we could accompany these people and long enough. "Its removal less than two years later by Emmanuel Macron is it too fast? "In the compositions of the government, it can change, I wanted to deal with the emergency," swept François Hollande, taking care to avoid controversy.
Interdepartmental delegate replaced Secretary of State
On the other hand, the disappearance of the Secretariat of State passes badly on the side of the victims. Many now regret a lack of support from the state. "We had at least one interlocutor with the State Secretariat for Victims. There, we do not have any more. (...) Two years later, if we do not raise, we are forgotten, "regretted bitter a survivor of the Bataclan Monday on France Info. Present Monday morning in front of the Parisian auditorium for a moment of meditation in the presence of Emmanuel Macron, he explained not wanting to greet the Head of State: 0 "I do not want to shake his hand."
In the act of abolishing the Secretary of State during the tribute ceremony to the victims of the bombing of Nice on July 14, Emmanuel Macron had, however, assured that "everything would be maintained" in helping victims. The head of state then appointed Elisabeth Pelsez, former counselor at the Ministry of Justice, as interministerial delegate in charge of these issues. Not enough to believe the victims of 13 November.
The editorial advises you:
Source: © Le Figaro Premium - Holland defends the State Secretariat for Victim Support deleted by Macron